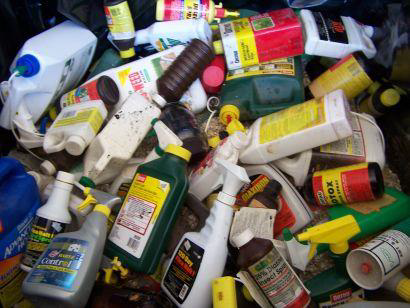 Fond du Lac County Highway Department 301 Dixie Street, Fond du Lac
Bring your household and agricultural chemicals for proper disposal.
Gather your gardening, craft and cleaning supplies too.
We accept old, expired and potentially hazardous chemicals. Workers inprotective clothing will remove the items from your vehicle.
Pay $5.00 per car regardless of the number of items.
This collection is NOT for electronics, medications, oil, batteries, or latex paint.
Before loading your car, check the list of acceptable items at
https://goo.gl/3GxVDn
LAND AND WATER CONSERVATION
W6529 Forest Avenue Fond du Lac, WI 54937 fdlco.wi.gov (920) 906-4680 [email protected]